THEIR STORIES. OUR LEGACY.

This Wisconsin woman was the first Hmong American
to be elected to a state legislature in the United States.
Learn more about
MEE MOUA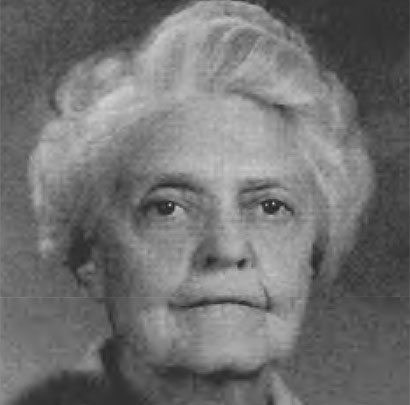 Dorothy
Walker
1899-1983
City: Portage
County: Columbia
Trial lawyer Dorothy Walker was the first female district attorney in Wisconsin.
Dorothy Walker graduated from UW-Madison Law School in 1921 — the only woman in her class — and began working with the Portage law firm of Grady and Farnsworth, where she became a partner before long. At the age of 23, she was elected district attorney, or prosecutor, for Columbia County — the first woman in Wisconsin to hold such a position.
After serving part-time as district attorney for two terms, Walker devoted herself full-time to private practice, and in 1938 she opened her own firm. She earned a reputation in the legal community for the care with which she prepared cases on behalf of her clients. She served on the Special Committee on Women Lawyers and assisted, along with 100 other women, in planning Wisconsin's Centennial Celebration. In 1974, Walker became the first woman to receive the Distinguished Alumni Faculty Award from the University of Wisconsin Law School Alumni Association. She continued practicing law right up until her death at age 84.

1901-1950
,
Alphabetical
,
Government & Politics
,
Law
,
Columbia
,
UW
,
first
,
lawyer

LEARN MORE
"Dorothy Walker — Girl Prosecutor." The Gargoyle, January 1, 1971, pages 10-11. https://media.law.wisc.edu/s/c_420/9yzcz/gargoyle_02_4_5.pdf.
"Dorothy Walker." Pioneers in the Law: The First 150 Women. State Bar of Wisconsin, 1998, page 23. http://www.wisbar.org/aboutus/legalhistory/Documents/Pioneers-in-the-Law-The-First-150-Women.pdf.