THEIR STORIES. OUR LEGACY.
She was a suffragist and president of
the Wisconsin League of Women Voters.
Learn More About
JESSIE JACK HOOPER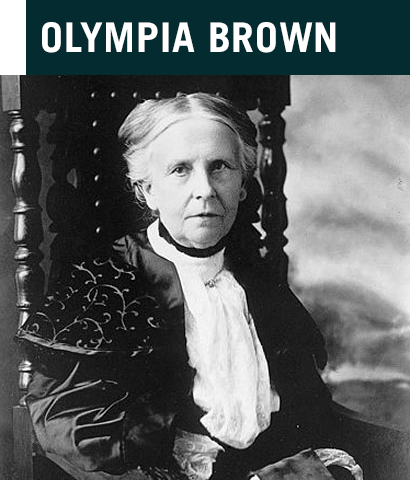 Olympia Brown was the first woman to be ordained a minister in the U.S. and was president of Wisconsin's Woman Suffrage Association for 28 years.
Religion
,
Activism & Social Change
,
first
,
Racine
,
suffrage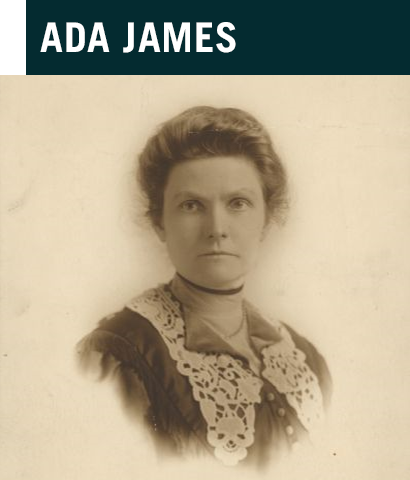 Ada James was a Wisconsin suffragist leader who worked for women's rights and other reforms in the early 20th century.
Activism & Social Change
,
Government & Politics
,
UW
,
suffrage
,
Richland Center
,
Richland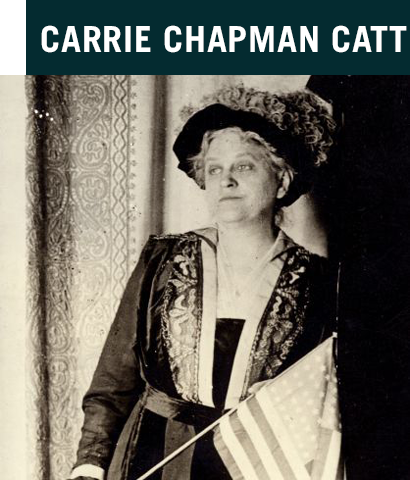 Women's suffrage leader Carrie Chapman Catt was very important in getting the 19th Amendment to the U.S. Constitution passed.
Activism & Social Change
,
Fond du Lac
,
Ripon
,
suffrage