THEIR STORIES. OUR LEGACY.

She is known as "Wisconsin's First Lady of Conservation"
for her efforts to save an ancient forest in Door County.
Learn more about
EMMA TOFT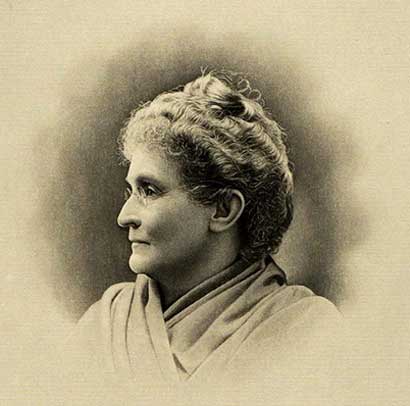 Laura Ross
Wolcott
1834-1915
City: Milwaukee
County: Milwaukee
Laura Ross Wolcott was the first woman physician in Wisconsin and was active in the women's suffrage movement.
Laura Ross was born in Maine in 1826. She graduated from the Women's Medical College of Pennsylvania in 1856 — the third woman in the U.S. to earn a medical degree. She then moved to Milwaukee in 1857, but was denied admittance to the Medical Society of Milwaukee County because she was a woman. In 1867 she went to Paris, where she sat in on lectures at the Sorbonne and worked in a hospital.
After Wolcott returned to Milwaukee from Paris, she was eventually admitted to the Milwaukee County Medical Society, thanks in part to the influence of an older doctor, Erastus Wolcott, whom she then married. She is said to have been the first "bonafide" woman graduate of a medical school to practice medicine in Wisconsin. She was also active in the women's rights movement. She organized important women's suffrage meetings, in Milwaukee and Madison, at which Elizabeth Cady Stanton, Susan B. Anthony, and Mary A. Livermore spoke.

1860-1900
,
Activism & Social Change
,
Alphabetical
,
Health
,
Milwaukee
,
doctor
,
suffrage
,
women's movement

LEARN MORE
"Milwaukee's Beloved Dr. Wolcott." The Milwaukee Journal, December 23, 1957.
Sobottka, Nadeen. "Dr. Laura J. Ross Wolcott." Find A Grave Memorial #80920815, November 24, 2011. http://www.findagrave.com/cgi-bin/fg.cgi?page=gr&GRid=80920815.
Thayer, Earl, & Steve Busalacchi. "First in Their Class: Wisconsin's Pioneering Women Physicians." Wisconsin Academy Review, volume 51, number 2 (2005), pages 51-62.
Photo courtesy of Wisconsin Historical Society archives, Image 2461.