THEIR STORIES. OUR LEGACY.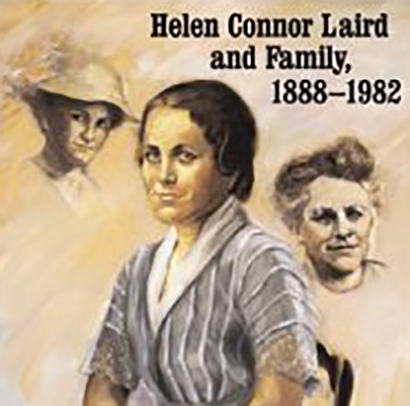 Helen Connor
Laird
1888–1982
City: Grand Rapids
County: Wood
Community leader Helen Connor Laird was the inspiration for the Laird Endowment Fund for the Arts in central Wisconsin.
Laird, born Helen Connor, spent most of her life in central and northern Wisconsin, where her family owned a successful lumber business. She graduated from the University of Wisconsin (UW) in 1912 and married her husband, Melvin, the following year. Their third son, named for his father, would become the U.S. secretary of defense in 1969. Helen, an active clubwoman, helped found the Wood County Republican Woman's Club in the 1940s. She also supported the Council on Foreign Relations and the NAACP Legal Defense and Educational Fund. She was the first woman president of the Marshfield Board of Education, and in 1951 she became a member of the University of Wisconsin's Board of Regents, where she chaired the education committee.
Laird had two passions: education and the arts. Both of these areas continue to be served today by the Laird Endowment Fund for the Arts, which has distributed more than $1 million in support of the fine arts in central Wisconsin, including funds to build both a theater and a fine arts institution on the UW-Marshfield campus. Laird's daughter-in-law, also named Helen, wrote a biography titled A Mind of Her Own about the Laird family and its matriarch.