THEIR STORIES. OUR LEGACY.

She was the first woman justice on the Wisconsin Supreme Court
and the first female chief justice in state history.
Learn more about
SHIRLEY ABRAHAMSON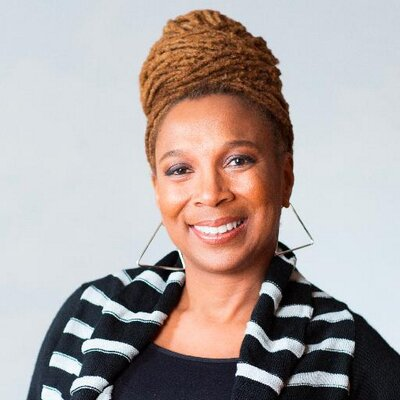 Kimberlé
Crenshaw
City: Madison
County: Dane
Kimberlé Crenshaw, a leader in critical race theory, introduced the term intersectionality to describe the multiple ways people can be oppressed.
Kimberlé Williams Crenshaw was born in 1959 in Canton, Ohio. After high school, she attended Cornell University, where she graduated with a B.A. in government and Africana studies in 1981. She then went to Harvard Law School, where she and some other student activists demanded that the law school hire more professors of color and offer more classes about race and the legal system. During this time, Crenshaw decided she wanted to become a law professor so she could continue helping people of color and teach students about race and law.
Crenshaw earned her law degree (J.D.) in 1984 and then became a William H. Hastie Fellow at the University of Wisconsin (UW) Law School. She also worked for Wisconsin Supreme Court Justice Shirley Abrahamson. She graduated from the UW Law School with an advanced degree (LL.M.) in 1985, and in 1986 she reached her dream of teaching when she became a professor at the University of California, Los Angeles (UCLA) School of Law. She still teaches law, now splitting her time between UCLA and the Columbia School of Law in New York.
Crenshaw is known as a leader in the study of critical race theory, which looks at the relationship between racism and the legal system. She is famous for introducing the idea of intersectionality in an article she wrote in 1989. Intersectionality refers to how oppression or unjust treatment based on race, gender, and other categories combines and overlaps, and how people who are in more than one oppressed group experience injustice in multiple ways.
Crenshaw is still a dedicated activist. She is the executive director of the African-American Policy Forum (AAPF), which she helped create in 1996. AAPF's mission is "to promote efforts to dismantle structural inequality." One of the movements AAPF has started, called #SayHerName, tries to raise awareness of Black women and girls who have been killed by police and helps support their families. In 2011 Crenshaw also started the Center for Intersectionality and Social Policy Studies at the Columbia School of Law. She gives speeches in the U.S. and in other countries, and she has received many awards and honors, including the Celebrating Women Award given by the New York Women's Foundation in 2018.

1951-now
,
Activism & Social Change
,
Education
,
Law
,
African American
,
UW
,
activist
,
author
,
lawyer
,
professor

LEARN MORE
"Canton Native Wins Scholarship to Study Race." CantonRep.com. https://www.cantonrep.com/article/20081217/NEWS/312179763/0/SEARCH
Crenshaw, Kimberlé. "Demarginalizing the Intersection of Race and Sex: A Black Feminist Critique of Antidiscrimination Doctrine, Feminist Theory, and Antiracist Politics." University of Chicago Legal Forum, v. 1989, no. 1, art. 8; https://chicagounbound.uchicago.edu/uclf/vol1989/iss1/8/
Crenshaw, Kimberlé. "The Urgency of Intersectionality." TEDWomen 2016. https://www.ted.com/talks/kimberle_crenshaw_the_urgency_of_intersectionality
Intersectionality Matters podcast hosted by Kimberlé Crenshaw. http://aapf.org/podcast
"Kimberlé Crenshaw." African American Policy Forum; http://aapf.org/kimberle-crenshaw
Original copy of this profile was written by Bree Romero, PhD candidate at UW-Madison; fact-checking and editing contributed by Emma McClure, undergraduate student at UW-Madison.
Photo from Kimberlé Crenshaw's Twitter profile.