Tag: Feminist movement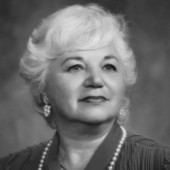 Gene Cohen Boyer
Gene Cohen Boyer was an activist for women's rights, a successful businesswoman, and a founding member of multiple feminist organizations.
Sister Joel Read
Sister Joel Read served for 35 years as president of Alverno College and became widely known and respected for her innovative education reforms.
Kathryn Clarenbach
Kathryn "Kay" Clarenbach was a founding member and the first chair of the National Organization for Women (NOW) and won gains for women's rights in state and federal politics.